Ivis Inc.
We are Western Canada's ONE STOP SHOP for all underground infrastructure needs Ivis Inc.
Ivis Inc.
We locate, Inspect, Clean, hydro excavate and rehabilitate your underground systems. Servicing Residential, Commercial, Industrial and Municipality. Hydro-excavation
IVIS Inc. is the Sewer Contractor that Edmonton Trusts Servicing Alberta, British Columbia, and Saskatchewan
As your premier sewer contractor we are committed to providing cost effective solutions to any underground infrastructure problem. Our industry leading and hassle free customer service will ensure you get the job done RIGHT the FIRST TIME!
Our team can provide safe and economical solutions to private companies, municipalities, contractors, property owners, and the communities IVIS Inc. serves. Our diversified portfolio allows us to deliver multiple services resulting in a one call resolution.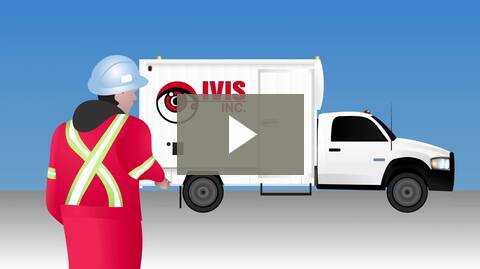 At IVIS Inc. we offer the following:
Secondary Utility and Pipeline Location Service – IVIS Inc. locates all secondary utilities and sanitary lines on private property. We locate fiber optic, telecommunications, sanitary, storm, and pipelines.
CCTV inspection IVIS Inc. – inspects lateral and main lines, large diameter pipes, manholes, culvert, and lift stations
Hydro Excavating – IVIS Inc. can identify and repair a multitude of issues including blockage, backups, thaw frozen lines and more! Hydro excavating is a non-destructive way to expose utilities without damaging the utility lines. Hydro Excavation is a solution that is highly recommended as an alternative to digging.
High Pressure Flushing – IVIS Inc. cleans and thaws lines with, blockage, debris, buildups, and other resistance. We also clean high rise kitchen stacks and garbage chutes.
Trenchless Technologies – IVIS Inc. performs state of the art pipe rehabilitation using CIPP methodologies. We reline lateral and main lines, sanitary and storm lines, potable water, manholes, and culverts. Our goal is to provide you with a water-tight permanent solution that is engineered to last for up to 100 years.
As a Sewer Contractor in Edmonton, Our Commitment is to you!
We promise to CORRECT, PROTECT and PREVENT damages to all primary and secondary utilities services.
Contact us today for all your underground infrastructure needs not only in Edmonton but all over Western Canada. You can reach as at reception@ivisinc.com or phone 780-476-2626